Join us in the fight against Substance Use Disorder.
Our Mission
To proactively educate people about the signs of Substance Use Disorder and provide aid to those individuals without means to work with trained professionals and other organizations that provide rehabilitation, support, and counseling services.
October 1st, 2014, I lost my beloved 26 year old brother, Terry Fritz to a heroin overdose. Terry was a beautiful soul who was more concerned with helping others, than asking for the help that he so dearly needed.
My family was aware of Terry's struggle with addiction, but did not know how to help. Since my brothers passing, we have learned much about heroin addiction, recovery, and education.
Since 2015 we have donated over $165,000 to local, nonprofit organizations that work alongside us in the recovery community!
The Terry Fritz Memorial Foundation Inc is a
501 (c)(3): 84-4765573, non-profit organization.
Register for the 8th Annual
Terry Fritz Memorial.
Saturday, July 22, 2023 – Western Lakes Golf Club
Registration/Lunch: 11:30am
Shotgun start: 12:30pm
Cocktail hour: 5:30pm
Dinner 6:30pm
Entry Fee
: $150/golfer – Includes: golf, cart, range, lunch, dinner, on-course tailgate games, pin prizes & Thank you bag!
Dinner Only: $50
Format: Tournament will be played as a Scramble with 4-person teams (limited to first 144 paid golfers)
Prizes: Staggered payout, silent auction, raffle, and 50/50 board
All proceeds to benefit Stop Heroin Now, CJ Lomas Recovery Foundation, and Addiction Resource Council.
A special thank you to our 2021 sponsors
The Hillis Family
Stacy Galaszewski
The Carlstrom Family
Pamela Koehn
JKS Homes LLC
Kent Morin
The McDowell Family
The Sanderson Family
Make Naber
The Thompson Family
The Hidalgo Family
The Ebbe Family
The Ward Family
The Corcoran Family
Dale Kren
The Onesie Crew
Sasha Gottschalk
Mom & Dad Fritz
The Parker Family
Courtney Carlson
Melanie Sayler
The Bussie Family
Paul Smaxwill
The Polachowski Family
Friends of The Fritz's
The Wawrzyniak Family
The Heath Family
Direct Supply Partners
The Lomas Family
Friends of Tony Lenz Pysczczynkski
Check out our previous outings
How to donate or get involved
The Terry Fritz Memorial Foundation, Inc is a 501(c)(3): 84-4765573 non-profit organization set up to aid those in need of assistance related to Substance Use Disorder.
Below is a copy of our donation letter which lays out different ways to help us. If you have additional questions please contact us below!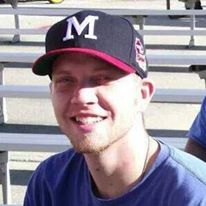 © 2022 All rights reserved.